Customer Service

About Blossom
Boutique Blossom opened in 2012 in a small fishing village in Nibe, Denmark and is a lifestyle Boutique with an online shop Blossom.dk. The online shop which has grown at an incredible rate since it started in 2014, and is now offering over 9000 products online, and specializes in Scandinavian brands with a carefully selected range of international brands.

All designer brands are carefully selected by Trine Kær, the owner of Boutique Blossom and the online shop Blossom.dk. So you can always be confident of being dressed properly in fashion quality brands, and looking beautifully with our accessories and professional make-up from Tromborg.
If you love decorating your house, then check out the Bolig section, it offers great interior designs from Danish designers as Bloomingville, House Doctor and Hübsch and many many more.

Scandinavian Designers
At Blossom you will find the very best of what Scandinavian design has to offer, and you can choose from thousands of products and styles from famous Scandinavian and Danish design brands including Stine Goya, Carre, Lollys Laundry, Mads Nøregaard, Han Kjøbenhavn, Stine A, Maanesten, Maria Black, Karmamia, Mos Mosh, Baum und Pferdgarten, Tromborg, Billi Bi, Object fashion, YAS , Nunoo, Nature Footwear, Second Female, Sofie schnoor, Co Couture, Shoe The Bear, Mads Nørgaard, Cras, Neo Noir, IVY Copenhagen, Zarkoperfume, Second Female, Apair og H2O Fagerholt.

International Brands at Blossom
You will also find mix of international bespoked brands online on our webshop. All of the styles is carefully selected for you, from brands such as: Havaianas, Parajumpers, Puma, Ragdoll LA, Æther, New Balance, Juliette Has a Gun, Lala Berlin, Nailberry, Wolford and Hunter.

The Blossom Team
Blossom's growing team is built to scale along with new customers every day. As a privately owned company, we're able to work fast and respond to our customers' needs. We believe in excellent customer support, and great design, so you may Blossom. Blossom now employs 15 dedicated teammembers to serve you and to make sure that you will get the best possible service online.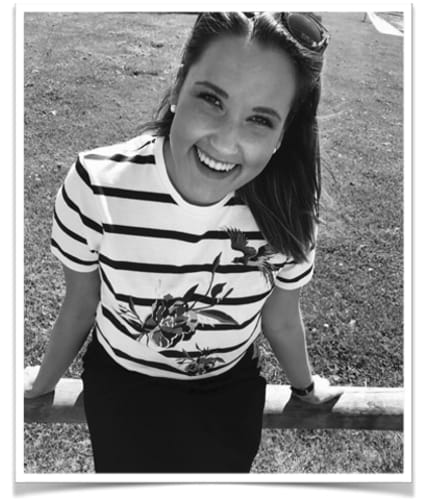 Jullie Sofia Gramkow
Webshop Assistant - Butik Blossom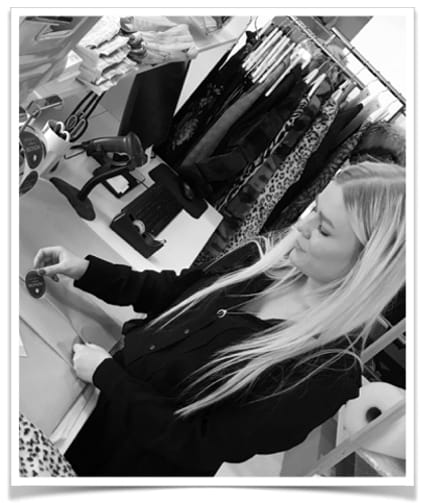 Malene Kurdahl
Webshop Assistant - Blossom.dk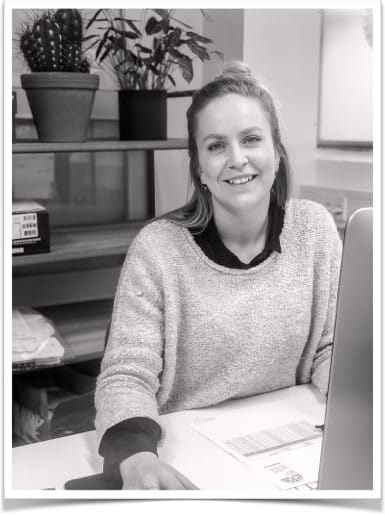 Pia Vestmar
Webshop Assistent & Customer Care - Blossom.dk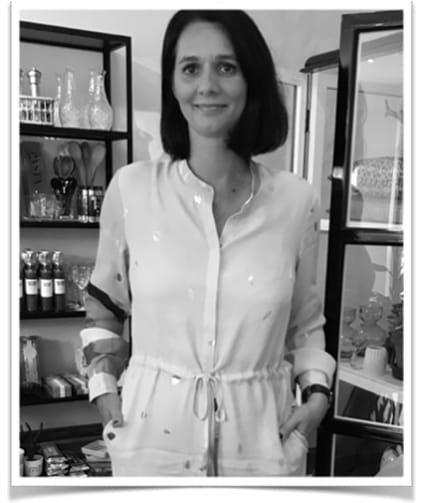 Trine Kær
Owner - Butik Blossom and Blossom.dk

Orders
Orders made before 15:00 will be sent the same day. Orders entered after 15:00 will be sent the following day. Blossom.dk provides delivery by Postnord.

Shipping information
We deliver worldwide, so if you need help to place your order to a country that is currently not on our shipping list, please call us at +45 26 83 41 71 or e-mail us at info@butikblossom.dk

We currently ship to
Australia - Shipping Costs 275 DKK
Belgium
Denmark
Sweden
Estonia
Finland
France
Færøerne
Grønland
Hong Kong
Island
Ireland
Italy
Malta
Netherlands
Norge
Portugal
Singapore
Switzerland
Germany
USA
United Kingdom
United Arab Emirates

Shipping costs
Enjoy free shipping on all orders above 400 DKK in Denmark and depending on your country, we offer free shipping on orders above 1200 DKK / 162 EURO.

Delivery to a country in Europe
From 127 DKK / 17 EURO (Denmark 29 DKK)
Delivery to a country in North America, Africa, Middel East and Asia

Return shipping cost
You may return your purchase within 14 days after delivery, at your own cost and we do not refund the shipping cost.

Order Tracking
After placing an order, you will receive an email with your order confirmation. Please check the email to make sure all information is correct.
In the event of a problem in processing your order, you will receive an email detailing the issue and possibly requesting further information.
As soon as we have processed and shipped your order, you will receive another email with your tracking code. Shipping time will vary from country to country. Please check the different transittimes below.
If your order does not arrive, please contact Customer Service via telephone at +45 26 83 41 71, or via email Info@butikblossom.dk

Track & Trace your order
Track and trace Post
nord

TAX and VAT
There are no Tax and VAT on orders to countries outside the European Union. Danish Vat is 25% and the danish VAT will be ducted when you select your country of residence at the check out page. Please note that all orders from Norway and outside the European Union, could be taxed and would be invoiced separately upon arrival by your local custom office.

Payment
We accept these credit and debit cards:
Visa
MasterCard
American Express
Eurocard
Dankort
Maestro credit and debit cards

When placing an order, the full amount is reserved on your account by Blossom.dk and payment is debited from your card only at the time of dispatch. Your connection is always secure with us and encrypted with 256 bit cipher. Blossom.dk online shop supports Visa/Master Card 3D Secure protocol and for security reasons, we do not store any payment information in our data. All credit and debit cardholders will be validated by both the credit card company and us to maintain security and prevent fraud. We take data security very seriously, so your credit card data will be safe with us. You can only pay with a credit card that is issued in the same country, as your shipping address.
When will I be charged?
When you place your order your card will be authorised, and you will receive an email confirming that your order has been successful. Payment will be taken first when we dispatched your order and send to you. If your card is not authorised, payment will not be taken, and you will get notified immediately on the screen that the payment was unsuccessful. if a payment is not authorised, some credit card companies may still reserve the money, so you will not be able to access that amount of money for a little while. To make credit card purchases as secure as possible, all payment data is sent encrypted form by using SSL. This means that your payment data is sent by a secure connection and no external parties can read your credit card details.

For card purchases we work with an authorized payment agent that helps us to check directly with your bank that the card is valid for purchases. Our payment agent processes your card details in the correct way according to the international security standard PCI DSS, which was developed by the card companies VISA, MasterCard, Diners, American Express and JCB. This means that your card details are processed with a very high level of security.
Return Policy
If you are not satisfied with your purchase. You may return your purchase within 14 days after delivery, at your own cost. Once your return has been received and is conform to our return policy, you will receive a confirmation on email and we will refund your money by the same payment method, as used for your purchase. We would like to advise all our customers to check their purchase thoroughly at delivery and before disposing of the original packaging and removing any hangtags. Accessories must be returned in the original boxes provided and inside a protective shipping box.
Please note, that we do not refund the shipping cost.

How to return your order
Please send the notification to Customer Service via telephone at +45 26 83 41 71, or via email info@butikblossom.dk
Please make sure to enclose a return note with the order number (The enclosed invoice you received with the shipment)

To return your purchase ship it to:

Butik Blossom
Skalhuse 15B
9240 Nibe
Denmark

To our Norwegian customers and customers outside the European Union you would need to enclose a pro forma invoice with the returned order as well. Use 5 copies of your enclosed invoice as proforma invoice.

Refund
After we receive and process your return, you will receive a return confirmation on email, and we will refund you by your original payment method.
Please allow 4-7 working days for the refund to be credited to your account. We aim to process a refund within 1-2 working days of receiving your parcel, and send you an email to let you know we have received and processed it. The time it takes will depend on your bank or the credit card company you have. Any delay in the refunding is outside of our control. You can expect a refund in the same form of payment originally used for purchase. In the event that we are unable to refund your credit card, we will contact you to arrange an alternative method of refunding your order.
Warrenty
Blossom.dk provides 2-year guarantee under the sale of goods act, extensive manufacturing and material defects which are found by the normal application. The warranty does not cover faults or damages directly or indirectly caused by wrong use, poor maintenance, violence or unauthorised intervention. Complaints about defects, which should be detected by normal use of the goods, shall be notified to Blossom.dk within a reasonable time. The item may subsequently be returned for repair or replacement for free Blossom.dk will reimburse your shipping cost and send the replacement or repaired gods back to you.

Website security
To help ensure that your shopping experience is safe, simple and secure Blossom.dk uses industry standard Secure Socket Layers technology (SSL). If you look at the location (URL) field at the top of the browser, you will see it begin with 'https://' instead of the normal 'http://'. This also indicates that you in secure mode. To ensure your information is kept private, we do not store any payment information in our database.

This technology includes the following features
Authentication - this assures your browser that your data is being sent to the correct computer server, and that the server is secure
Encryption - this encodes the data, so that it cannot be read by anyone other than the secure server.
Data Integrity - this checks the data being transferred to ensure it has not been altered.

Personal data and Cookies
Blossom.dk collect, process and store data in accordance with the Danish Data Protection Act. A cookie is a small text file that is saved to, and, during subsequent visits, retrieved from your computer or mobile device. Blossom.dk uses cookies to enhance and simplify your visit. We do not use cookies to store personal information or to disclose information to third parties. There are two types of cookies: permanent and temporary (session cookies). Permanent cookies are stored as a file on your computer or mobile device for no longer than 12 months. Session cookies are stored temporarily and disappear when you close your browser session. We use permanent cookies to store your choice of start page and to store your details if you select "Remember me" when you log in. We use session cookies when you use the product filtration function, to check whether you are logged in or if you put an item in you're shopping bag. You can easily erase cookies from your computer or mobile device using your browser. You can choose to disable cookies or to receive a notification each time a new cookie is sent to your computer or mobile device. Please note that if you choose to disable cookies, you will not be able to make a purchase online.

How do I delete cookies
The method used to avoid or delete cookies depends entirely on your browser.
For your convenience, we have collected the following links to the largest browser providers:

Third party cookies
Blossom.dk use third-party cookies to collect statistics in aggregate form in analysis tools such as Google Analytics. The cookies used are both permanent and temporary cookies (session cookies). The permanent cookies are stored on your computer or mobile device for no longer than 24 months.

Blossom ODR Online Dispute Resolution
If you have a complaint regarding a product you bought at blossom.dk, you can submit your complaint to http://ec.europa.eu/consumers/odr

Choise of law
These terms and conditions and any purchase agreement between you and Blossom.dk is governed by Danish law.
Sitemap
Seek and you shall find it here Blossom Sitemap

Company Information
Butik Blossom A/S
Skalhuse 15B
9240 Nibe
Denmark

VAT No: 43842226

Registered in Denmark.

Customer Service
Email: info@butikblossom.dk
Phone:+45 71 99 24 10